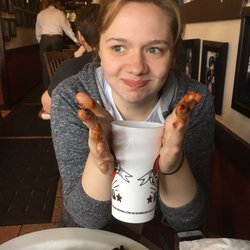 - 01 Feb 2018, 17:31
#40
I'm not sure how many Fans of Michael Scoffield we have here at forumine but certainly the mention of this TV show should ring some bell and revive some interesting memory.
Personally, I must have a had a complete repetition of the show at least 6 times before the release of the latest season (Season 5).
I was excited to read about a foruminer @oakey who actually had the opportunity of eventually meeting Wenthworth Miller (Michael Scoffield) on
this
thread
Of cause, the producers have never disappointed and did a great job convincing us how Michael Scoffield (Kaniel Outis) ended up being alive. Surprisingly, the unfathomable drive that keeps viewers at the edge of their seat right from season 1 episode 1 was still maintained even in the the most recent seaason.
Considering how there still exist a few unsolved mysteries in the last episodes of the latest season, the big question here is: When is prison break coming back...Again?
Last edited by
charleyandy
on 17 Jul 2018, 22:17, edited 1 time in total.