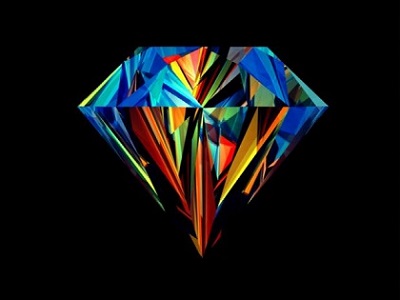 By
Oakey
- January 26th, 2018, 4:06 pm
- January 26th, 2018, 4:06 pm
#31
In case you haven't yet noticed, it will not only sound weird but also questionable to NOT have a Facebook account in this era of digital information. In fact, Facebook has grown so much in the last 10 years of its existence to be regarded as the definition of social media, it is the platform that largely dictates the social fate of not just prospective and new social websites but also its active users which has fast grown to a point of tremendously doubling it figures at a rapid rate.
We are however driven towards the public enlightenment, information and education from an extensive research that is most likely capable of giving you second thoughts towards spending that much time on social network websites, especially Facebook. Through rigorous research, we have carefully analyzed the need to understand the uniqueness of the various social websites today as well as the motives behind them. We shall be extensively makings to a few known websites in this process.
After the millennial breakthrough of the internet and the creating of first generation social media platforms like Netlog (now twoo), Hi5 and Myspace, there emerged a continuous Improvement with an aim to optimize the use of social media, social network, especially towards user retention strategies. New websites quickly realized the only way up the ladder which is to determine what the problem is, suggest and implement all possible solutions, then finally sit back and watch the traffic pull in.
Facebook perfectly utilized this strategy and automatically got way relevant ahead of its peers by thinking ahead. What is the problem? – Users want more than just a social platform that has their friends and family scattered across multiple website, how about we create one central website that serve as a public electronic database of all users across the world?
Unfortunately, human wants tend to be insatiable, Thanks to Facebook, so, yes! friends and family are closer again, yes! We get hooked up for hours watching funny prank videos, and yes! we even get to write as much as we want to as well as specify who gets to see them. Suddenly, just almost when we were almost getting weary of those boring feeds, cryptocurrency, the game changer came in and broke the internet, change the whole perception of the towards how we use the internet.
According to data pulled from WHOIS (World's number 1 domain identity verifier), Facebook officially died on February 21, 2016. In case you are not familiar with this date, this is the date Ned Scott officially launched a website called steemit.com. Assuming this is 2018 where we all have smartphones, access to YouTube and watch TV, where earning is more of a right than a privilege, this gives rise to questions about why we need to do anything for free. As a matter of fact, we are not only writing posts on website for free but also allowing ourselves being used as the "product". In case you were wondering how that one search you made on amazon kept popping out in every ad from other websites even after days, NO! Its not a coincidence, someone literally sold you by selling your search and that is just an iota compared to many other ways.
We are gradually waking up from our slumber and nobody want to crack their heads composing some relevant piece and not get credits for it. In short, right now, we are tired of just getting a couple mentions as references, we want to get PAID for it, great enough to know we 've had numerous previous and existing tries but steemit is unarguably the pace setter in this niche today. This is history repeating itself and surprisingly the old Facebook is evidently drowning as the new Facebook (steemit) emerges.
Steemit.com is a unique social media platform with its numerous unexplored world of options where everyone gets paid for creating a unique and relevant content. The steemit mode of operation uses the decentralized blockchain technology. The Steem blockchain produces Steem and Steem Dollars which are tradeable tokens users obtain for posting, discovering, and commenting on interesting content.
Furthermore, steemit started off with the current best platform (cryptocurrency). It is ideal to recall that unlike centralized platforms like the internet, most cryptocurrencies were instituted to solve a problem. Bitcoin for example solves the non-transparency of transactions as well as separation from fiat based instrument that intentionally disconnects from the USD hedge, Ethereum focuses on the optimization of contracts there by eliminating downtime, censorship and fraud.
Technically, the blockchain technology has entirely change the way we use the internet. We are currently at the perils of the internet evolution, where the mighty will fall and the least will rise. However, the utmost aim remains staying abreast of first-hand information while they are still relevant enough and haven't been distorted by the uninformed.
Oakey!